Preview encrypted attachments
We are happy to announce the significant improvement to FlowCrypt's user experience when dealing with attachments.
For those who are receiving images, it is possible now to preview them before downloading. The interface is similar to Gmail's one and very intuitive. To preview the file just click on the attachment, but remember not to click on the "Download" button that appears when you hover with the mouse over the attachment.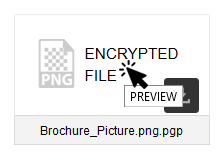 Currently, FlowCrypt supports previewing of images (png, jpg, gif) and text files, the preview of PDF documents is coming soon.
If FlowCrypt does not recognize the attachment type or doesn't have a suitable reader it will show you the option to download it.
In case you want to skip the preview and download the attachment right away, there's the "Download" button which is visible when you hover the attachment.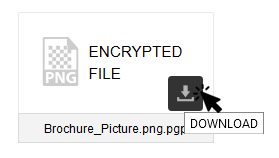 Both preview and download features are fully accessible for keyboard users.
Happy sending!
- The FlowCrypt UI & UX Team